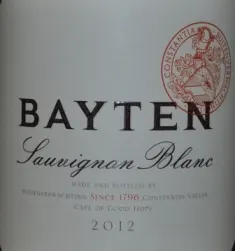 I'm thrilled to see an influx of South African wines making their way into Costco stores, as it represents an exciting region to explore and one that is producing excellent wines for the money. This Sauvignon Blanc is a prime example, priced at $11.99 at my Costco; this wine is crisp, acidic, packed with great flavor, and is worth every bit of $12.
The nose was a little closed, offering hints of the citrus fruit to come. But once this wine hits the mouth it's open season with vibrant grapefruit (predominantly), lemon/lime and apricot flavors. The flavors play well with the wines strong acidity, offering a lasting finish like you just bit into a grapefruit. Lots of tart, a little dry, king of the feeling your mouth gets after eating Nerds candy.
I really enjoyed this one (around a fire on a perfect summer evening), and I think most Sauvignon Blanc fans will too. Let's hope we continue see more offerings from more parts of the world like this at Costco.
CostcoWineBlog.com Rating: 88 Points
Costco item number: 761575
Purchased at Costco in: Atlanta, GA