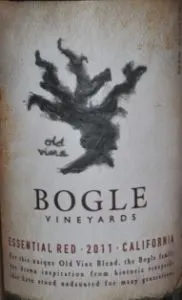 For $8.89 at Costco, this is a solid California red blend, and a slight step above my expectations. At this price it really is a bargain, especially if you compare to a wine like the super popular Apothic Red, which again is a fantastic bargain for $8 at Costco, but I might like this Bogle blend a tad better.
A spicy floral nose leads into a soft, rich flavor packed wine. The varietals are Zinfandel, Syrah, Cabernet Sauvignon and Petite Sirah, and they've assembled the blend perfectly. Good ripe fruit, lots of red fruit flavor with a semi-dry finish that brings a little spice. Feels wonderful in the mouth.
This is a fun little wine the more you jump into it. I had Bogle's Phantom blend at a dinner party a few months back and remember liking it. This one is right there, and I'm sure a lot less expensive. This is a very good buy.
CostcoWineBlog.com Rating: 88 Points
Purchased at Costco in: Atlanta, GA
Costco item number: 814632