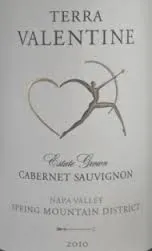 A nice mountain Cabernet that I found for $33.99 at my Costco. This wine took a while to open up. It was super closed up at first and I was a little worried. But as an hour or so past, it started to show its true colors and I thoroughly enjoyed it.
It's blended with a few other varietals so the final make up is 84% Cabernet Sauvignon, 10% Merlot, 4% Cabernet Franc, & 2% Petite Verdot. Quality Napa nose, dark as could be in the glass, the wine definitely ramps up to a great finish. Flavor is dark fruit, blueberry, black currant, black licorice and black berry. Definitely a little stickiness to the finish which is great. Dusty and dry on the close too, which demands a red meat dish.
A good wine at a fair price. I'm a fan of the mountain wines so will gravitate toward them a bit more. If you're looking for more of the juicy Napa Cabs you might want to stick closer in the valley.
CostcoWineBlog.com Rating: 90 Points
Costco item number: 123399