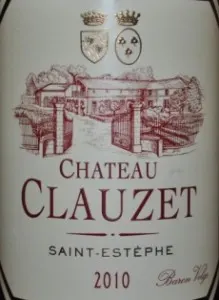 Really a delicious Bordeaux from a great vintage and at a great price. You don't often see Saint Estephe bottles dip in that low $20 range (this one was $23.49 at Costco), so I was a little skeptical. But right after the cork came out, I coud tell this was a winner.
It's just what you want from a low priced Saint Estephe: ripe fruit on the nose, a little subdued at first, but then it opens up into a mouth-coating wine, good balance with full red fruit, strawberry, and spicy cherry flavors. A little leather on the close brings the flavors together and the finish goes on and on.
A great buy for Bordeaux fans, especially at this price. I really enjoyed it.
CostcoWineBlog.com Rating: 89 Points
Costco item number: 664666