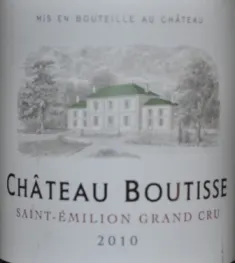 I really enjoyed this one. The minute you smell this wine you can tell it's a winner. At $23.99 it's a good buy for right bank Bordeaux (Merlot based blend) fans, of which I seem to be becoming more and more of myself. And 2010 was a blockbuster year in Bordeaux.
Again, the nose is what gets me. It immediately reminds you of a high end Cab or Merlot, even one from CA. Floral, graphite, finesse and on the palate you get some excellent dark fruit, black cherry, black licorice and pepper; tannins are still a tad tight leaning me to think this one would get better in the years to come. Strong, lingering finish. I had intended to grill a steak with this wine but didn't get properly prepped and I missed out.
Fun food wine, nice execution all around and a good price from Costco on a big Bordeaux year. Highly recommend.
CostcoWineBlog.com Rating: 91 Points
Costco item number: 695716