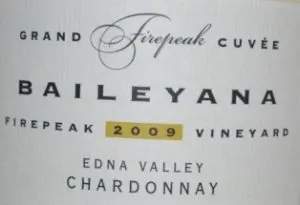 A delicious Chardonnay at a great price at Costco ($17.99) for a bottle of this caliber, especially considering it's all over the Internet for $25+. Citrus fruit hits vanilla and a touch of oak and stone on the finish to deliver a great summer white.
Nose was a little closed but opened up with some good swirling. Tropical fruit, pineapple, apricot and grapefruit flavors with fresh acidity, bright and thirst quenching (I drank it in 89 degree heat while grilling). Finish brings a little earthy stone element rounded by a hint of oak, nothing overbearing.
All around a solid buy at this price. I'm surprised to see '09s floating around of a wine like this. See if your Costco carries it and scoop up at least one.
CostcoWineBlog.com Rating: 90 Points
Costco item number: 333780