It's been a little while since we published a roundup story around some wine picks that might be available in your warehouse right now.
So I took a day and went to a handful of Costco stores around the Atlanta area to compile this list of wines, many of which we've reviewed, and others that we've tasted before elsewhere, but all wines that we recommend.
Feel free to add your recommendations in the comments below, and we hope this helps you find some good wines to try.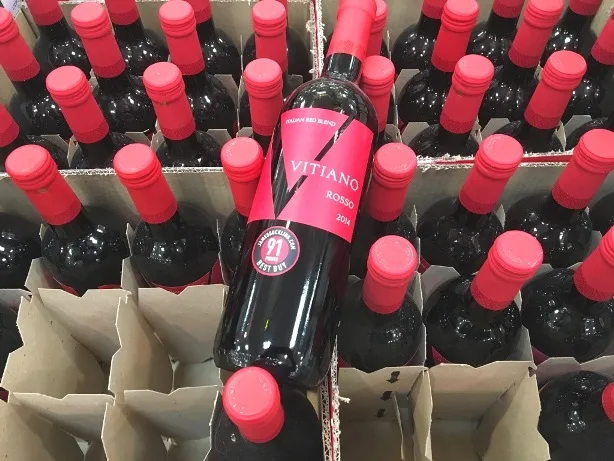 Vitiano Rosso: really hard to beat for only $7.99. A blend of Merlot, Cabernet Sauv, and Sangiovese. I just stocked up on these on my last visit. Our review.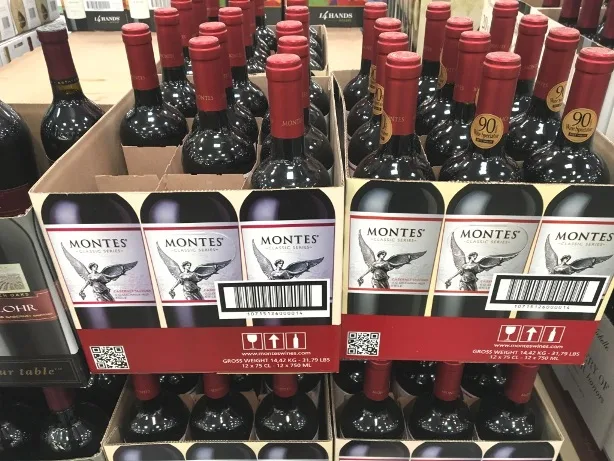 Montes Cabernet: another screaming bargain for fans of big reds and South American mountain fruit. Can't go wrong here. Our review.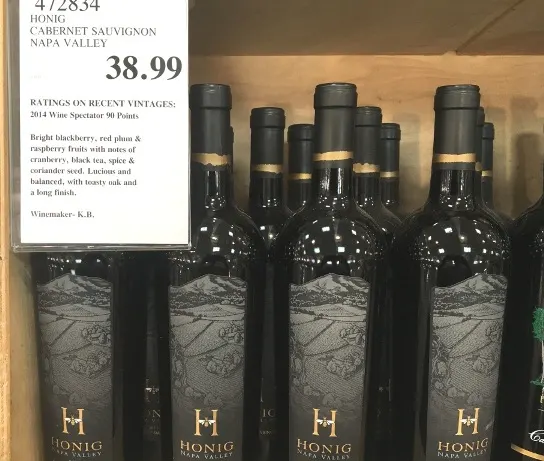 Honig Napa Cabernet: not inexpensive obviously at $39, but we thought it was a pleasant and enjoyable Bordeaux varietal blend. Our review.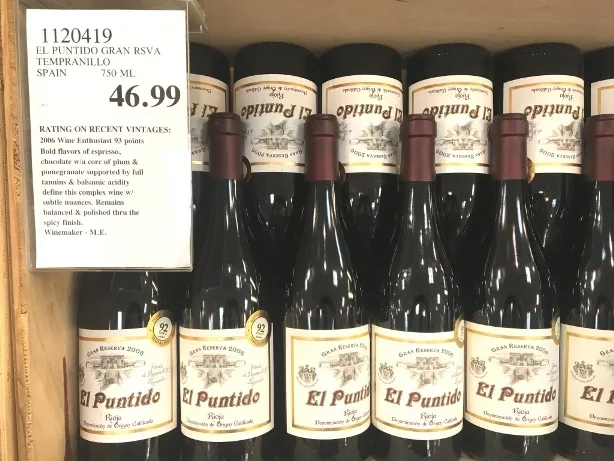 El Puntido Gran Reserva Rioja: a lovely, elegant wine in a nice drinking window right now.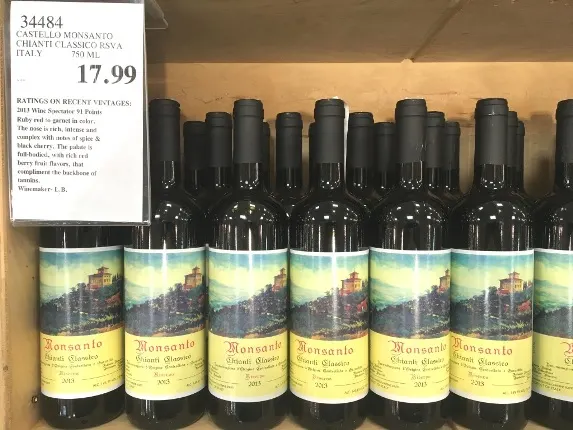 Monsanto Chianti Classico: one of our go-to wines for almost any occasion. Chianti Classico executed perfectly at a very reasonable price. Our review.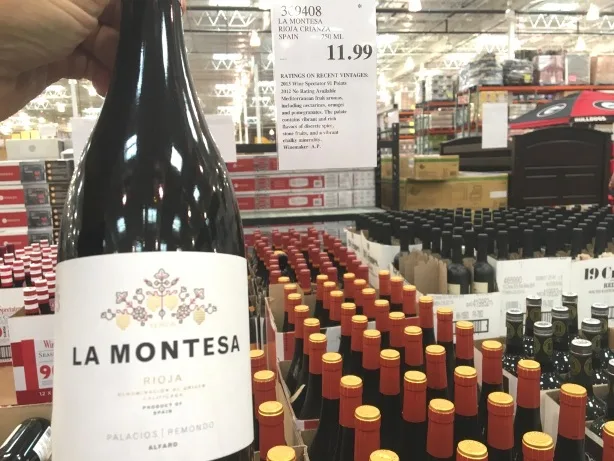 La Montesa Rioja: looks like the price dropped $1 since we reviewed it just a few months ago, making what was already a bargain even better. Our review.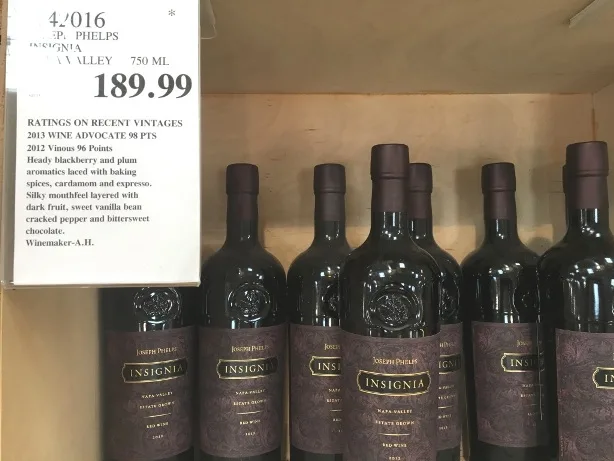 Joseph Phelps Insignia: a classic Napa Valley wine in a primo year (2012 in Costco now). Erin didn't go for it quite as much as I do, but this one needs some time to settle. Splurge now, and put it away for 10 years and I think you'll be handsomely rewarded. Our review.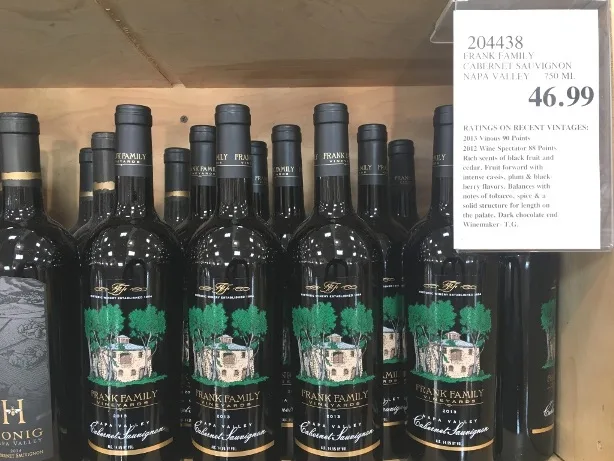 Frank Family Cabernet: more classic Napa Cabernet, this one a little more accessible than the Insignia; a lovely wine. Our review.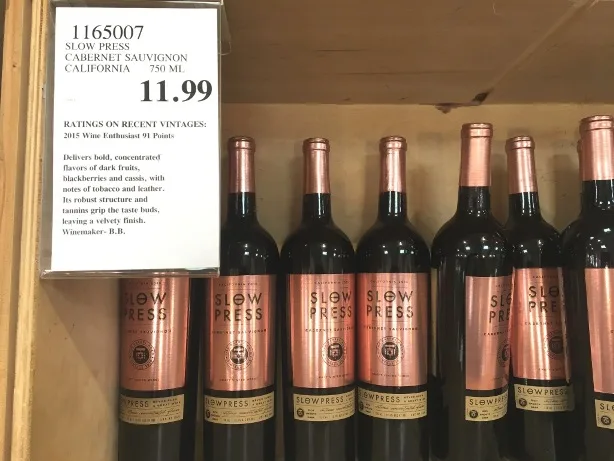 Slow Press Cabernet: we just discovered this bargain priced Cabernet that we rated 91 points. A strong buy for only $12. Our review.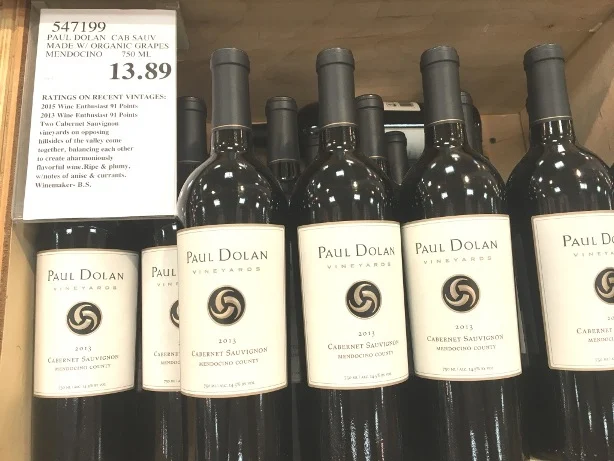 Paul Dolan Cabernet Sauvignon: this one really hit the mark for me, enjoyed with some steak on the Green Egg; perfect pairing and another good Costco buy. Our review.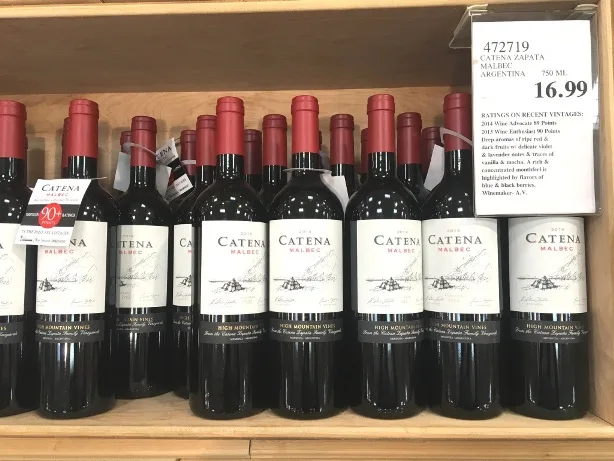 Catena Malbec: Made by one of the most famed producers in South America, I could drink this one all day long. It's been a while since we posted a review, so we need to get to it soon. Here's an old review of a prior vintage.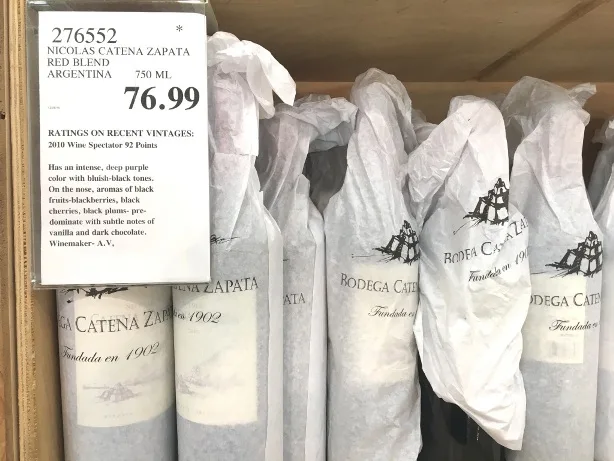 Nicholas Catena Zapata Red Blend: this wine always gets huge scores, and while I've never tried it, I'm about to as I had to buy one at this price which is 25% below even the online price of $100. Retail is closer to $135. So a treat sometime in the near future, and one that you might want to treat yourself to as well.
That's the quick list. I didn't list vintages, as that may vary depending on the selection at your local Costco, so keep that in mind when reading the reviews associated with all of these wines.
And we'll try to do more of these round ups if you enjoy them.
-Andrew, Editor