I was so happy to finally find this bottle last night. There's been a lot of discussion among readers nationwide who saw this one arrive in their stores before it made it's way here. The feedback has been extremely positive and I was curious what Costco could pack into a single vineyard Napa Cab for $17.
Suscol Vineyard was of particular interest to me because I knew Nickel and Nickel created wines from there, and pretty much anything they touch is gold. Cakebread makes wines from there too and both will run 3-4X times the price of this Kirkland bottle.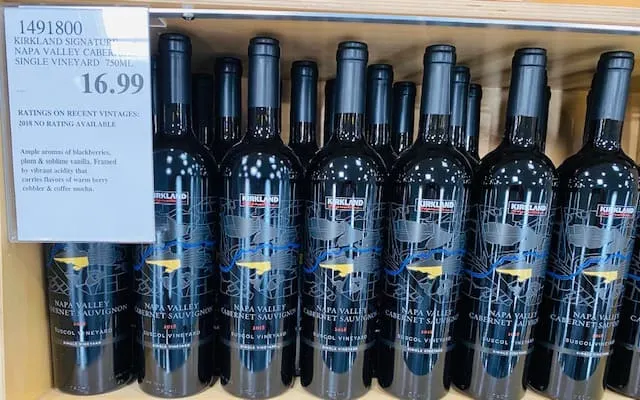 Plus we just reviewed the standard Kirkland Napa Cabernet which is available for $15. We thought that wine was pretty good and went 88 points. But the question is whether it's worth $2 more for the Suscol? The answer is a resounding yes, in our opinion.
The wine pours a deep ruby in the glass with lots of spice, earth and dark berry on the nose; in the mouth is mostly dark fruit, blackberry, blueberry and plum with notes of dark chocolate; the wine is spicy into the finish with dry acidity.
This is a very nice wine with ripe fruit that is still very young; popping it in the decanter isn't a bad idea if you're drinking it now but it will fun to lay a few of these down and see how they develop.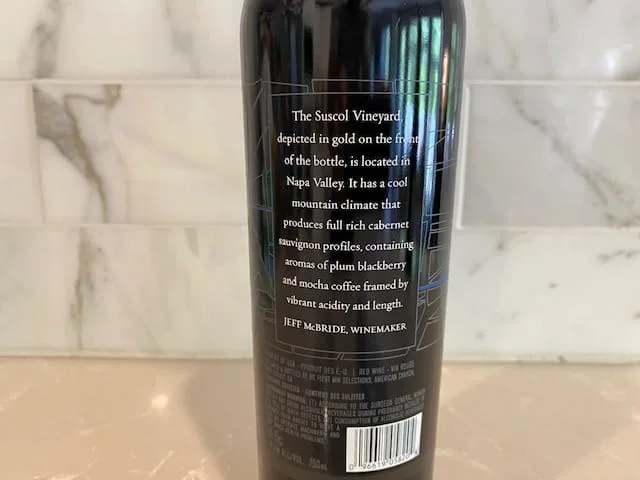 2018 was a great vintage for Napa and this wine has all the pieces of a great wine. We bought three, drank one, and plan to cellar the other two for a bit, and will report back on their progress in the future.
All in all, this is a great Costco wine find that Napa drinkers need to jump on. Adding to our Top Picks list.
CostcoWineBlog.com Rating: 91 points (a Costco Wine Blog Top Pick)
Costco item number: 1491800
Purchased at Costco in: Atlanta, GA (Kennesaw)
Alc. 14.5%