We have had a nice a string of reviews of tasty Kirkland wines, and here's another one to add the list to look for on your next Costco trip.
Kirkland (value) plus Columbia Valley (quality) generally flashes a buy signal. This wine debuted last year in the 2017 vintage and it was a winner, as is this new vintage.
Costco used to carry a Merlot-Cabernet blend from Columbia Valley and now appear to be opting for the straight Cabernet, which is totally fine with us.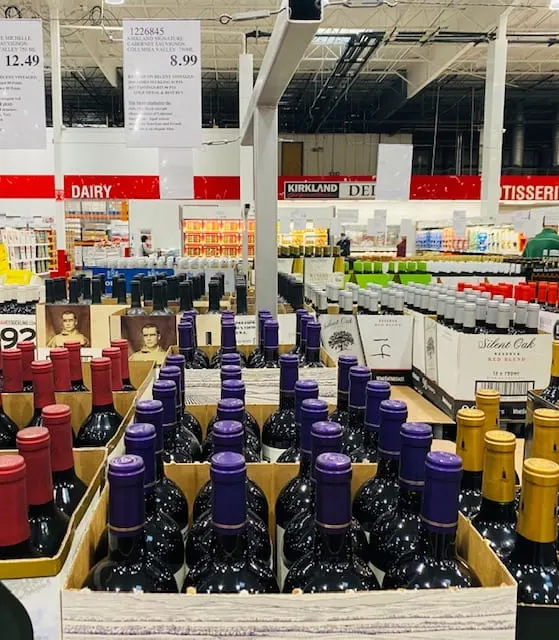 Regular readers will know that we are huge fans of the wines coming out of Washington State right now. We wrote a whole post about it a couple months ago. Bang for the buck, you can't go wrong, and this bottle is a perfect case in point.
The price stayed consistent at only $8.99, and quality stayed consistent too. It pours a dark ruby in the glass with pronounced herbal aromas; in the mouth is dark fruit, black cherry, blackberry, plum, rounded out with a little dark chocolate and oak. Full bodied and big with firm tannins.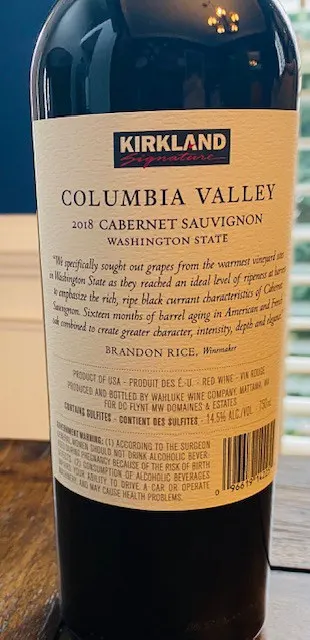 This is quite a buy for $9 and as far as Cabernet from the U.S. goes, hard to beat at this price point. Stock up while they last. We are going to keep our rating consistent at 88 points from the prior year.
CostcoWineBlog.com Rating: 88 Points
Costco Item Number: 1226845
Purchased at Costco in: Atlanta, GA (Kennesaw)
Alcohol: 14.5%