Spain is such a good place to look for value in the wine world nowadays so this bottle from Toro piqued our interest when we came across it at Costco for $19.99. We figured it would drink like it cost a bit more, and that's exactly what we found.
The retail price on this bottle looks to be around $35 but upon Googling around I found a few online outlets selling it for as low as $19. So Costco is towards the bottom of the range, but certainly not the lowest priced.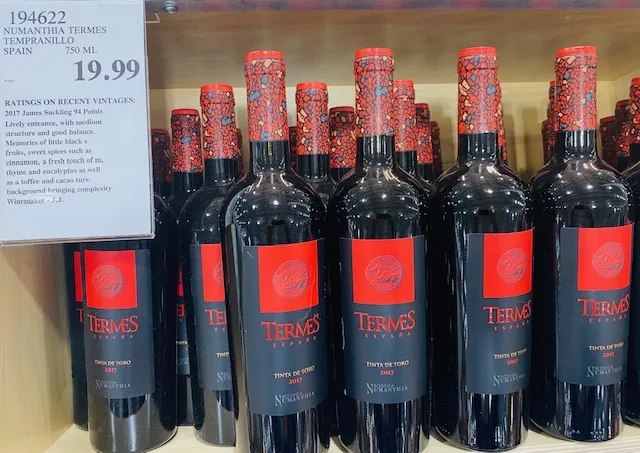 The wine also received a huge 94 point score from Suckling and 91 points from Wine Spectator. The varietal make up is 100% Tempranillo and although it clocks in with a high 15.5% alcohol level, it didn't deter me at all and I didn't think about it until I looked for the percentage on the bottle after writing my notes.
In the glass the wine is a deep ruby, very dark; aromas of black cherry, raspberry, pepper and earth; really nice combination of red and dark fruit flavor; black cherry, plum, boysenberry, some herbal notes toward the close. The wine is full bodied with an acidic, dry finish.
This is a very tasty wine that leans more on the new school than the old school. Not as rustic and earthy as some of these wines can be. This one is clean, vibrant and ready to drink right now.
CostcoWineBlog.com Rating: 90 points (a Costco Wine Top Pick)
Costco item number: 194622
Purchased at Costco in: Atlanta, GA (Kennesaw)
Alc. 15.5%
If you're interested in learning more about the wines of Spain and regions like Toro, check out our book, Decoding Spanish Wine.