This was a welcome sight in the Costco wine aisles – the latest vintage of the Kirkland Signature Gigondas, which usually arrives in Jan is here a little early this year.
It's hard to believe that Kirkland produces a Gigondas bottle as it's not the region of France you hear talked about all that much. But it should be and we love it; it's a perfect part of the Rhone valley to explore for great wine values.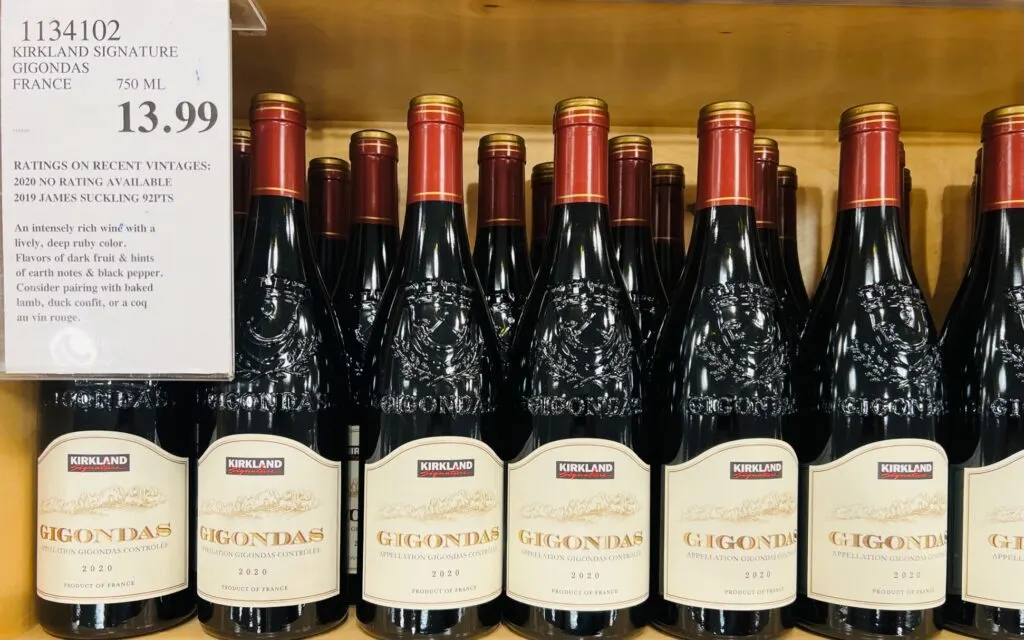 People often refer to Gigondas as a "baby Chateauneuf," and we tend to agree. The prices on Gigondas wines are moving in the direction towards Chateauneuf but there are still plenty of good finds at reasonable prices.
There's big news on this new vintage of the Kirkland Gigondas; a price drop to $13.99, down from $14.99. That was a surprise and makes this an even better buy. It's almost impossible to find (good, drinkable) Gigondas wines in this price range.
The blend has remained the same as the 2018 vintage and 2019 vintage at 85% Grenache, 10% Syrah, and 5% Mourvedre.
A look back over our previous scores shows a few that we liked more than others.
2015 87 Points
2016 88 Points
2017 86 Points
2018 88 Points
2019 86 points
I think that covers every vintage of this bottle that's been produced. And as we enter this 2020 vintage, I'm thrilled to report that we feel it's the best one yet. And a big step up from last year.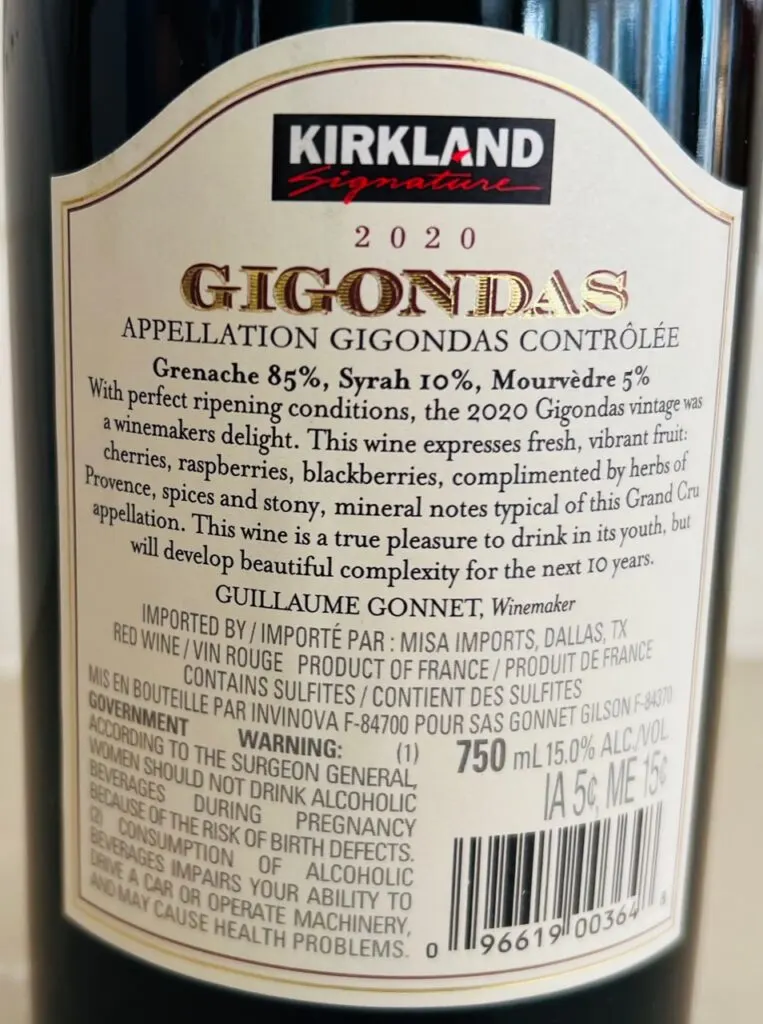 The wine pours a medium to deep ruby in the glass with juicy dark fruit on the nose. Flavors of blackberry, blueberry and plum; good acidity, medium plus in body; dusty, dry in the finish.
Delicious juice, and our favorite vintage to date. With a lower price, this one is even more of a score. Enjoy.
CostcoWineBlog.com Rating: 90 points
Costco item number: 1134102
Purchased at Costco in: Atlanta, GA (Kennesaw)
Alc. 15%
If this sounds up your alley and you want to learn more about French wines, don't miss our book, "Decoding French Wine: A Beginner's Guide to Enjoying the Fruits of the French Terroir." It's only $6.99 for the paperback and provides a super quick, easy read on the major French wine grapes and regions. Makes a good stocking stuffer too. Cheers.