We haven't seen too many wines from South Africa at Costco and that's a shame because there are some great bottles to be discovered at compelling prices.
We last tasted and reviewed this wine a couple years ago, so seeing it pop back up at the same $8.99 Costco price piqued my interest for sure. You can't find enough solid Rosé under $10.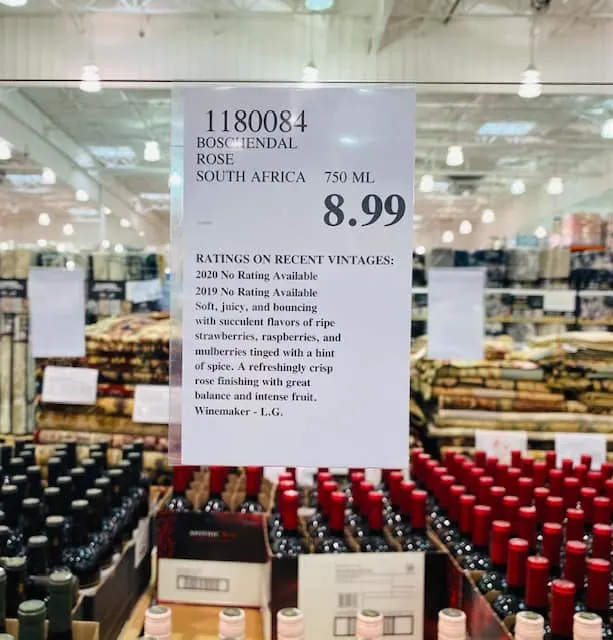 Boschendal, located in South Africa's Western Cape, is one of the oldest wine estates and farms in South Africa, and features a historic rose garden after which this bottle was named.
I poked around a bit online to find out what varietal was used in this Rosé and it sounds like a blend of Merlot, Shiraz, and Cabernet Sauvignon. And I thought it came together quite nicely.
The wine pours a pale salmon in the glass with a light muted strawberry on the nose. Then flavors of red fruit, strawberry, raspberry a little apricot; it's juicy and fruit forward, crisp in the finish.
There's a lot to like here and I think readers who enjoy many of the Côtes de Provence Rosé, including the Kirkland Rosé that should be hitting stores soon (will be 2020 vintage), will like this bottle.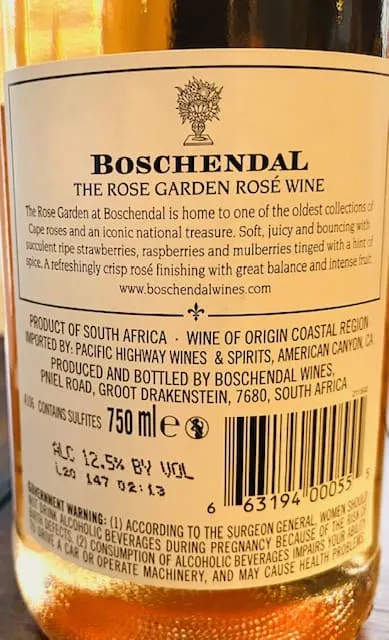 I like to enjoy them chilled but not too chilled. I put this one in my cellar at 55 degrees and I find that to be a perfect temp, at least for me. I know many people prefer it a touch colder.
Too cold though and the flavor can really get muted. A simple way to find a good temp is to store it in the fridge for at least a couple hours and then pull it out about 15 minutes before you plan to open.
CostcoWineBlog.com Rating: 88 points
Costco item number: 1180084
Purchased at Costco in: Atlanta, GA (Perimeter)
Alc. 12.5%