Among Costco wines, particularly those in the Kirkland portfolio, it is really hard to beat the Oakville Cabernet for $20.
This new 2019 vintage arrived right on time, usually Feb-March. We're happy to see the price stay the same at $19.99. It was $18.99 a few years back but has been holding steady at $19.99 which is great. There are few other bottles out there from this premier Napa region to compare to in this price range. Most are $40 and up.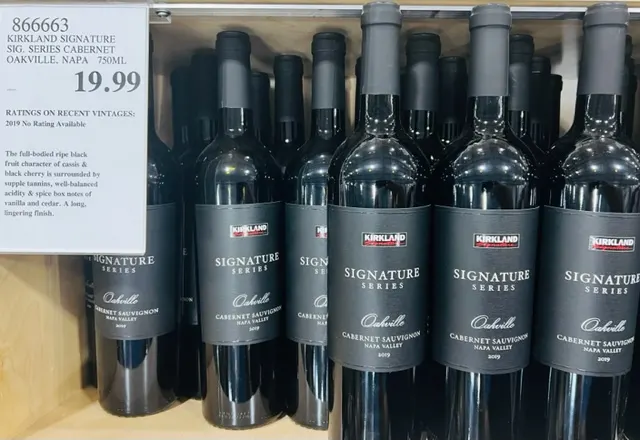 Historically, this wine has delivered time and time again.
2018 91 points
2017 90 points
2016 90 points
2015 91 points
2013 90 points
So we're looking at 90 point scores from us for every year we've reviewed this wine (which I think is also every year that's it's been produced; still not sure what happened in 2014). And we're going to keep this run going with the 2019 vintage, which we felt was once again, spectacular.
The wine pours a medium to deep ruby in the glass; red fruit, earth and perfume aromas; there's a nice red and black fruit contrast with cherry, raspberry, plum and pomegranate; we're picking up more red fruit in this 2019 compared to our notes from the prior vintage.
Some dark chocolate notes in the finish; good acidity, grippy tannins lead into a nice dry finish. There is so much to like here. This is just a signature Oakville Cab at a rather unheard of price point. We'll be (once again) adding this bottle to our Top Picks list.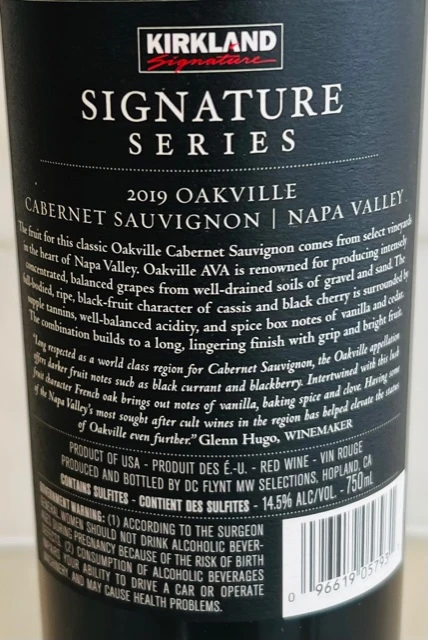 If this sounds like your kind of wine, or if you've enjoyed prior vintages, I'd pick up a few bottles as this one tends to move fast. Nice job Costco.
CostcoWineBlog.com Rating: 91 points (a Costco Wine Top Pick)
Costco item number: 866663
Purchased at Costco in: Atlanta, GA (Kennesaw)
Alc. 14.5%