It's starting to feel like summer around the Atlanta area, and that's when white wine hits the spot for me. I haven't found many interesting whites though at the Costcos around us yet.
I'm hoping for some Albarino, German Riesling, Vinho Verde, Vermentino, Arneis, or even whites from anywhere in France besides the obvious spots. There's always plenty of California Chardonnay though, and we've reviewed a few of them recently.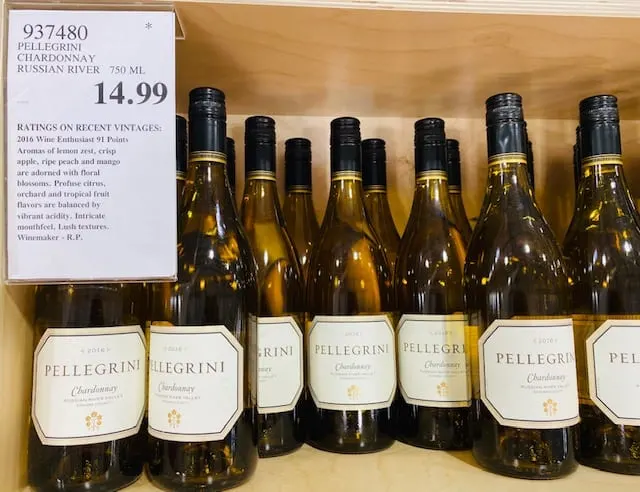 We just tasted the new Kirkland Russian River Chardonnay and it was middle of the road in taste, but pretty affordable at only $13. This Russian River Chardonnay from Pelligrini was only $2 more at $14.99, so I wanted to see how different, or better/worse, it might be.
This wine pours medium gold in color with light stone fruit on the nose. Just like it says on the back label, this is pure Chardonnay. Lots of Chablis like character; great depth; flavors of pear, apple, white peach.
This wine is super crisp and zesty, the complete opposite of an oak and butter Chardonnay. This is very much more my style, and a much stronger offering than the aforementioned Kirkland Chardonnay.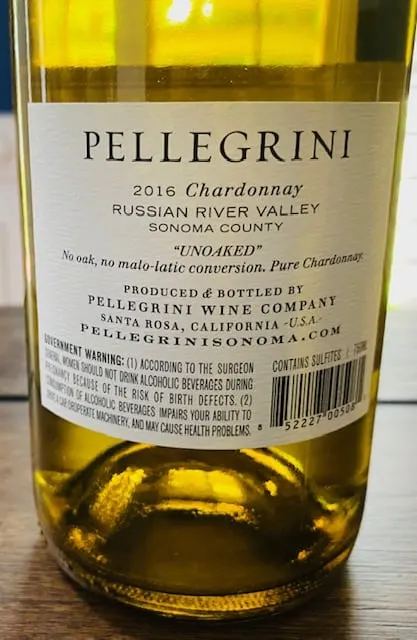 The delicious finish keeps you coming back for more. I really love this wine, and it is an excellent buy for $15 (retail is $30, and online around $20). We'll be adding this wine to our Top Picks list.
CostcoWineBlog.com: 91 points (a CostcoWineBlog Top Pick)
Costco item number: 937480
Purchased at Costco in: Atlanta, GA (Woodstock)
Alc 14.1%