I'm not generally a huge Pinot Grigio fan but this one stood out to me, primarily because it was from Trentino-Alto Adige in Northern Italy, the birthplace of Italian Pinot Grigio and I haven't had too many since we finished our book on Italian wine. Plus the $13.99 price tag made it an easy buy, and I seem to see a lot of fellow Costco wine shoppers popping it in their cart.
The problem, at least for me, is that far too often most bottles of Pinot Grigio have little in the way of flavor and therefore fall in the category of just not being very interesting.
When you move to Italian Pinot Grigio though you've taken a step in the right direction, and I thought this wine for only $13.89 was really good overall. It's light in color but packs a fair amount flavor, mostly citrus fruit; the wine has more body than many other Pinot Grigios I've tasted recently, and the finish is super crisp and refreshing.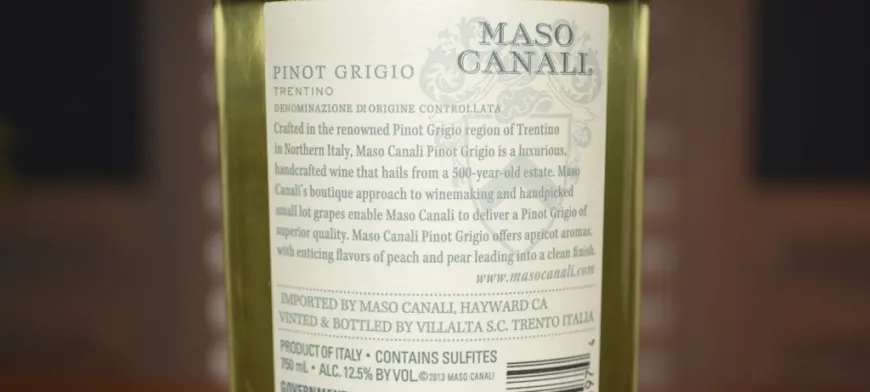 The added body likely comes from the 12% of Chardonnay that is added in the mix, a fact I discovered as I poked around online about this wine.
Many people who turn their nose at Pinot Grigios might be surprised here as I was. This is an easy drinking, rather enjoyable, well crafted and overall food friendly wine that serves as a nice change of pace from the usual white varietals.
CostcoWineBlog.com Rating: 88 points
Costco item number: 11870
Purchased at Costco in: Atlanta, GA (Cumberland)
Alc. 12.5%